About Us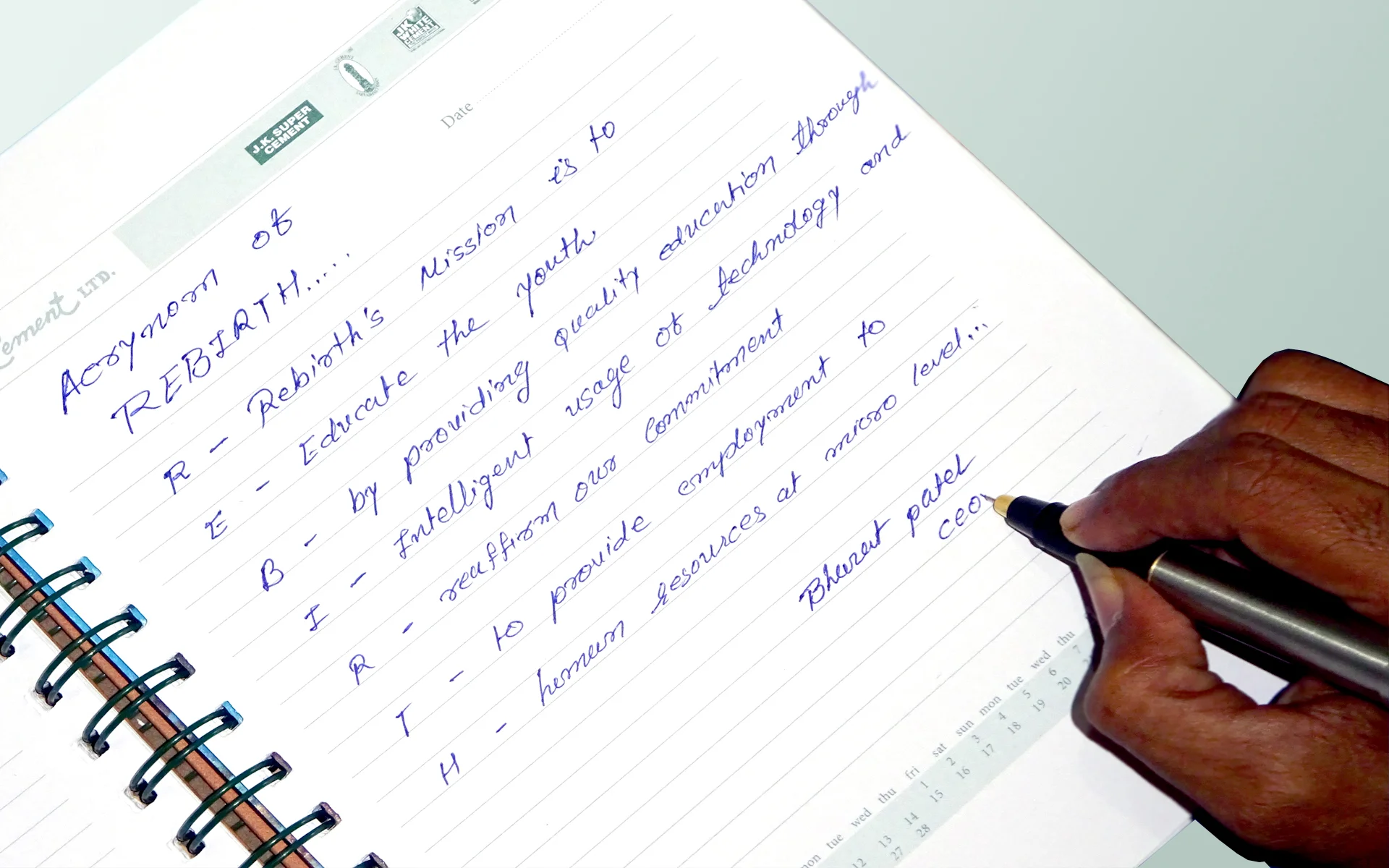 RERF india web portal is initiated by Rebirth Education and Research Foundation, Not for Profit, organization with its Registered Office at Visnagar (North Gujarat) was started with the sole motive to contribute towards late President of India, Dr. APJ Abdul Kalam's dream of making every Indian youth, especially rural youth, knowledge empowered through INDIA - VISION 2020. We are engaged in creating a vast pool of skilled professionals in the fields of IT, Healthcare, Apparel, Beauty & Wellness, Manufacturing and Retail sectors, through skill development and skill up gradation. These sectors have huge demand but very less supply of skilled manpower. As an NGO india Our motive is to provide these youth with meaningful placement nearby their home town and become a part of skill india mission.
The organization having an ISO 9001-2015 certification is active in 85+ locations of Gujarat through its affiliates. We provide skill development training and employment / self employment to socially, educationally and economically backward youth of the State. These trained youth are trained and certified by us with the help of various State and Central Ministries.
We are the market leaders in the skills training (IT, Soft Skills & Vocational Training) space in Gujarat and based on our past performance in skill development space we have been empanelled with various Central and States Ministries for skill development projects under skill india mission.
We are associated with Ministry of Skill Development & Entrepreneurship, Government of India as Vocational Training Provider.
We are accreditated Training Provider of NSDC for PMKVY (Pradhanmantri Kaushlya Vikas Yojna) project (It covers 220+ job roles in more than 40 sectors). We are successfully implementing the project with the help of 5 PMKVY accreditated Training Centres.
We are also associated with Ministry of Rural Development, Government of India for its DDUGKY (Deen Dayal Upadhyay Gramin Kaushal Yojna) project.
We are empanelled Training Partner for Gujarat Urban Literacy Mission (GULM) with the Ministry of Urban Development, Government of Gujarat.
Since inception in the year 2009 we have trained more than 25000 students and have certified more than 21000 students. Apart from the education and training sector we are also engaged in other activities like women empowerment through training for establishing small scale units, providing free and subsidized medicine to poor and needy and providing legal help to females facing harassment. We are also utilizing CSR (corporate social responsibility) fund of large corporate for the benefit of the socially and economically backward people and fulfill the main aim of development of the society at large.
All our educational activities at various locations are managed through in house developed online portal for centre management. This portal manages our educational and training activities like Enquiry management of Institute (Enquiry form, Follow-up details, admission process, batch allocation with timings and placement assistance after certification), Fee Management, E-mail notification, Daily auto data backup, Automatic system reminder, User friendly software that requires no training, Student and staff management system, Certification management, 100% security of data.
We have our own placement division that provides all placements related services under the aegis of www.rojgarseva.org. The major focus of this portal is to provide qualitative employment to the youth of Gujarat near to their home town. Our website provides training and placement guidance to undergraduates and other skilled unemployed youth, gives them required training in their work domain and places them in corporate sector according to their skills.
Message Of Chairman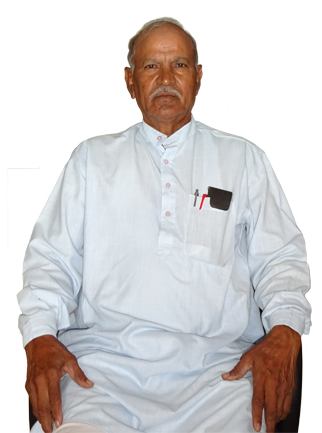 Dear friends,
I am pleased to announce that the year gone by has been one most the most exciting year for the organization, in terms of grants, funds and revenue as also our foray into new areas in training and placements. Today India is considered as a major hub in the world to do business and sectors like IT, Manufacturing and Retail have witnessed a tremendous growth in the recent years.
We are working in this very area and train unemployed youth of Gujarat since last 10 + years. We have become the market leaders in the field of skills training and utilization of CSR grants to empower the rural youth of Gujarat. This year we were most successful in implementing the flagship project PMKVY (Pradhanmantri Kaushal Vikas Yojna) of our Prime Minister Shri Narendra Modi in Gujarat. We have created a unique position in IT Education & Training, Skills Training and CSR Projects in North Gujarat.
Providing employment/ self employment to women and youth of backward or neglected classes have always been our key focus area and we are always working towards this aim through various initiatives including government sponsored projects, our own self devised projects and through the CSR (corporate social responsibility) initiatives with the help of leading corporates in rural areas.
This year our major achievement was in finding new ways of reaching the target audience. Apart from print media for advertising and publicity, our major thrust area of advertising and marketing was social media. And I am glad to say that we have been highly successful in using social media to our maximum advantage.
I would like to share that fact that from turnover of Rs. 3.45 lacs in year 2014-15 we have crossed the figure of Rs. 50 lacs this year. And this achievement would not have been possible without the dedication and smart work of our employees as also support of our clients, participants and most importantly our 85 business partners.
I am confident that we will cross the figure of Rs. 1 crore in turnover in the year 2018-19. Once again I thank you all for the trust and support that you have given to Rebirth Education.
Warm regards
Amrutlal P Patel
Chairman
Rebirth Education & Research Foundation
Our Vision
Knowledge empowerment through education and training of rural youth in Information Technology and Soft skills for meaningful employment.

Our Mission
Creation of knowledge society in rural pockets of our country with the help of strategic partners and employees. Support our partners and employees to develop a self satisfying and innovative work culture.

Quality Policy
To provide quality education and training with the help of superior technology and innovative teaching tools.
To bridge the gap between rural and urban youth by empowering the rural youth with cut of the edge knowledge in IT and Soft Skills.
To encourage trained rural youth to become successful entrepreneurs at micro level of the society.
To make India a super power in the knowledge domain by providing the 540+ million youth the best of education and training in IT and Soft Skills.
Transparency Policy
We, at Rebirth, believe that promises are made to be fulfilled and it is our moral responsibility to keep our words. That is why we deliver what we promise. At the same time we also expect our clients, partners and students to abide by their promise. We believe in openness, trust and are always willing to listen to others and expect the same openness and trust from our clients, partners and students.
Our Moto
"We consider our clients as our friends and relatives and want our friends and relatives to be our clients. Based on equality we want to build ever lasting relationship with our clients."

Our Approach
Rebirth Education & Research Foundation (RERF) has made a considerable shift in its approach towards placement of unemployed youth through vocational training over the years. We have become efficient in getting mobilization of unemployed youth from rural areas and have evolved into a vocational training organization with more than 400 candidates taking vocational training and achievement of more than 80% placements annually. Our focus is explicitly on the placements through quality training and high employment ratio.
We focus on empowering women through providing employment/ self employment opportunities with long lasting financial independence to rural women. We strategically emphasize on promoting quality education, certification and placement which is gender equitable and creates sustainable livelihood opportunities. As we move ahead our key programming approach will continue to include social analysis and action, gender transformative value chain approaches, leadership and life skills strengthening, building capacities and leadership roles at multiple levels, advocacy on state and national platforms and facilitating links and dialogues between public, private and civil society.
Core Values



Respect

Believing in and appreciating the dignity and potential of all human beings.




Integrity

Maintaining social, ethical and organisational norms and adhering to the code of conduct.




Commitment

Fulfilling organisational goals with full commitment towards our duties and responsibilities.




Excellence

Setting high performance standards and being accountable for and responsible towards our work.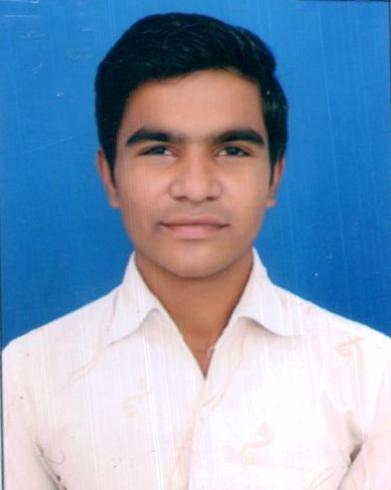 All the course material was good, and the drug calculation classes and ECG course were especially informative. Tutors were very knowledgeable and sincere. Overall the sessions were good. I would definitely recommend this training to my friends.
DANTANI ASHISH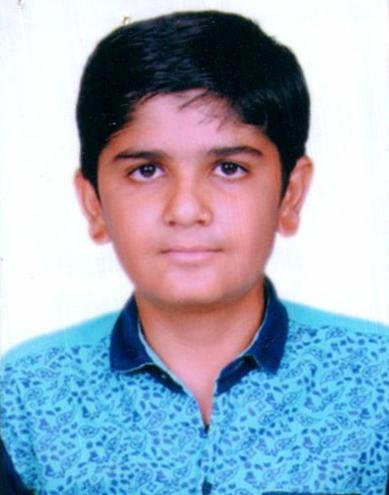 Thanks a lot for giving me an opportunity to write a testimonial and also for giving me the confidence at the first place that getting a job. I wish to express my sincere thanks and gratitude to trainers for their excellent guidance and valuable support given to me throughout this whole course.
PATEL JAY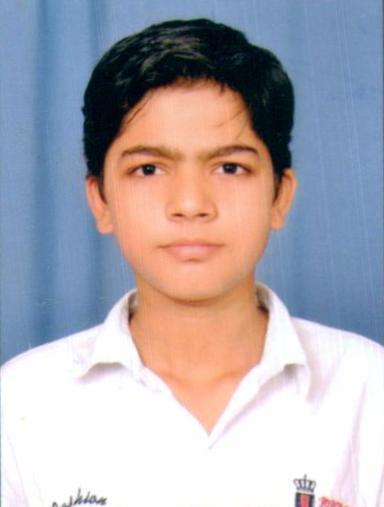 I enrolled in this institute for one year course. My instructor was really an approachable person who is always keen in clarifying my doubts .There is ample study materials for all the modules. The main highlight is the individual attention which I got from my tutor. I have already recommended about this institution to many of my friends and will definitely recommend to many more. Already one of my friends has joined here.
TRIVEDI AKHIL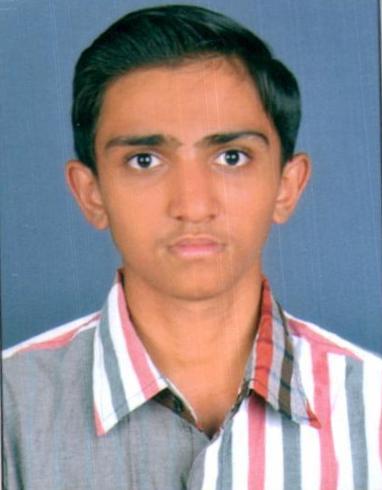 It is really unique and systematic way of administration; I appreciate the work of staff coordination, really have seen wonderful energy level in everyone. All the best; feeling proud of the association.
MODI SHASHANK
Our Reach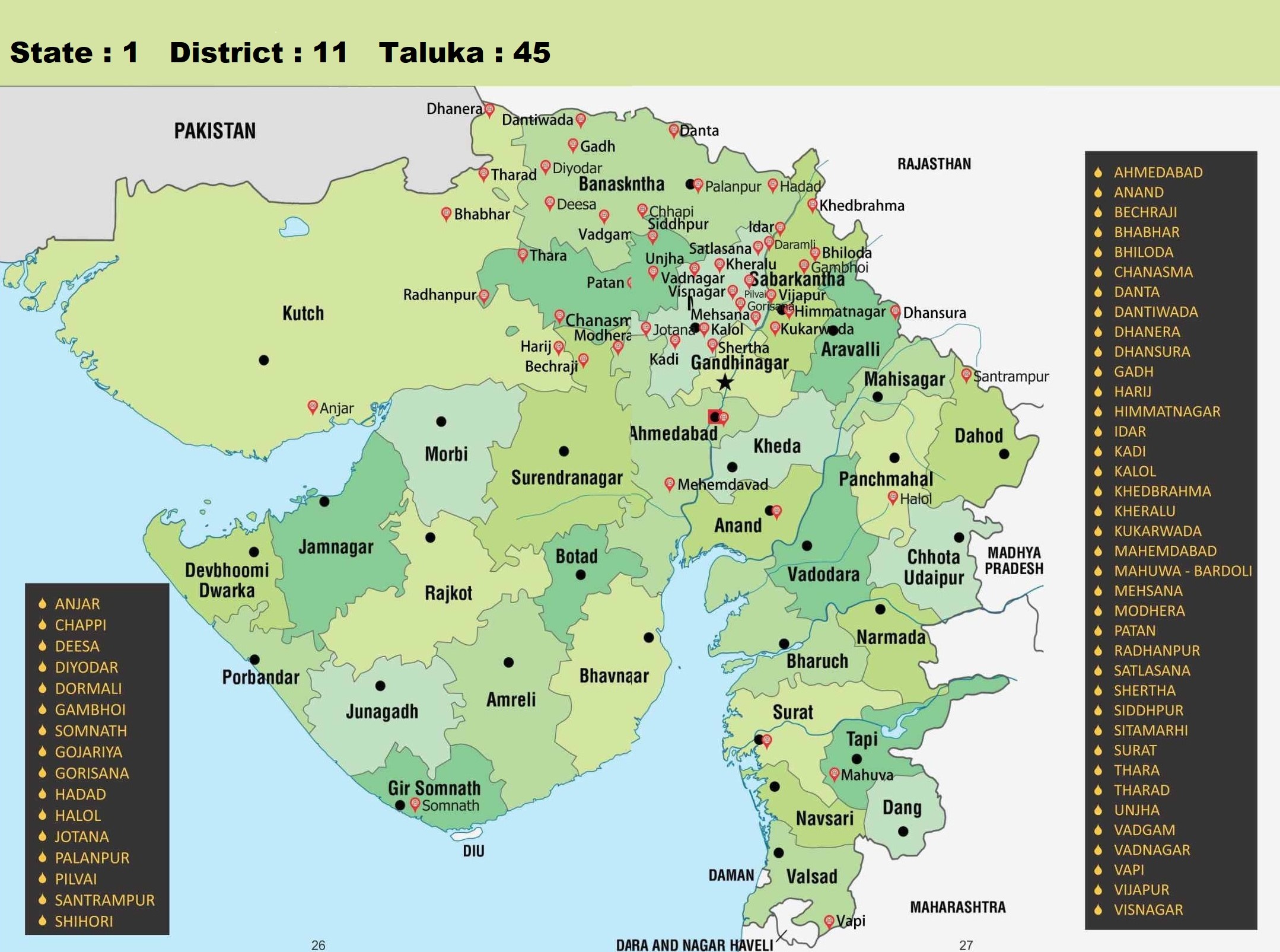 Under construction
Sorry.... We are improving our website.
We will be back very soon....
Our Management Team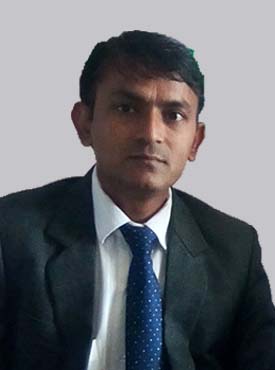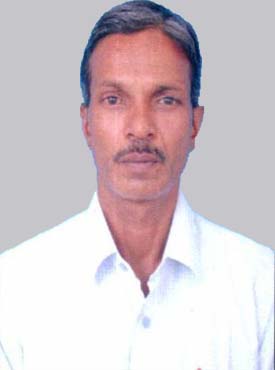 Bhavesh Shukla
Sr.Manager - Administration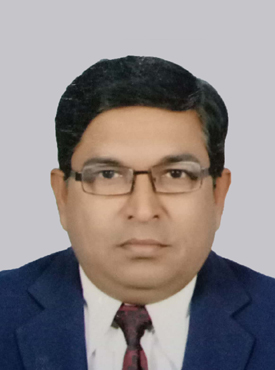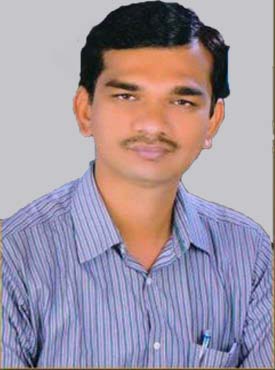 Dhananjay Joshi
Sr.Manager - Project Manager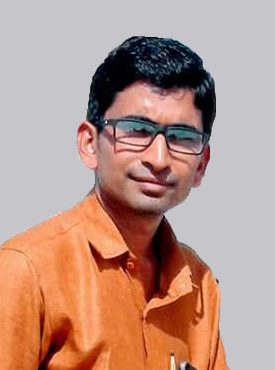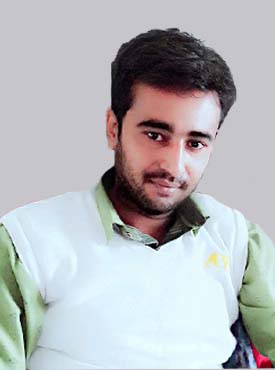 Vaibhav Joshi
Training And Placement Officer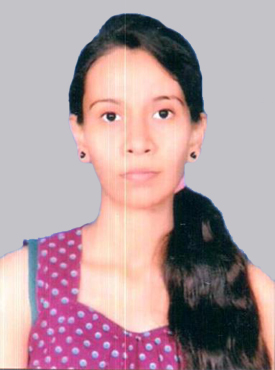 Riddhi Trivedi
Group Manager - Business Development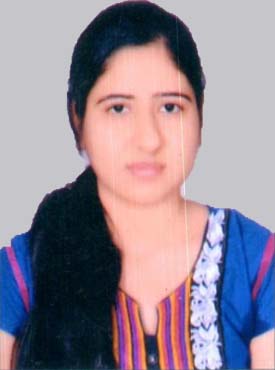 Nisha Thakkar
Group Manager - Training & Placement